Invention City helps independent
inventors and companies confirm, develop, protect and market new product ideas from inception through commercialization.
Rated A+ by BBB
Videos about Invention City and a few of its products
The SqueezeDriver® Story (the product that got us started)
Our company began in 1986 with a sole inventor in a family garage. Three decades later the spirit of garage inventing is still with us. We know from big successes and many failures that the only way to succeed as a professional inventor is to fail as early and inexpensively as possible. That perspective and attitude are what we share with you. We help you spend your time and money wisely to maximize your chances of success and minimize the cost of failure so you can try, try again. We also license and represent select inventions in a wide range of categories including consumer products, DIY, kitchen and bath, industrial, medical devices, food and beverage, sporting goods, outdoors and more
Invention City is rated A+ by the Better Business Bureau.

Management Team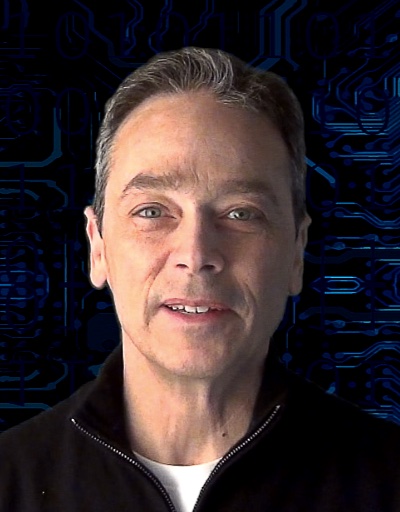 Mike Marks – Founder & President
Mike has 25+ years of experience developing, licensing, sourcing, manufacturing and marketing simple consumer products that have generated $500+ million in retail sales over the past 2 decades. In addition to founding Invention City he's a Co-Founder/Founder of WorkTools, Inc. Endeavor Tool Company, PaperPro, 88Radio, Sandjam'R, MoreBeach.com and N.E.Surf. Successful products include: PaperPro desktop staplers, PowerShot staple guns, Gator-Grip universal sockets, Sandjam'R skimboards, Midnight Eyes Halloween lights, SqueezeDriver rotary screwdriver, Monster Hook and more. Unsuccessful products are too numerous to mention. Mike's experience includes successful multimillion dollar patent litigation against a Fortune 500 Company, successful (and failed) Kickstarters, more than a dozen appearances on QVC, producing DRTV spots and sales programs, building prototypes, writing provisional patents, filing trademarks, creating business plans, forming companies, pitching investors, setting up manufacturing, managing marketing, and reviewing thousands of invention submissions. Prior to founding WorkTools in 1986, Mike worked as a commercial photographer and photojournalist in New York for clients such as American Express, Nikon and Newsweek. Mike majored in economics at UCLA and graduated in 1978. Away from work he spends as much time as possible outdoors and enjoys surfing, sailing, backpacking and time with his family.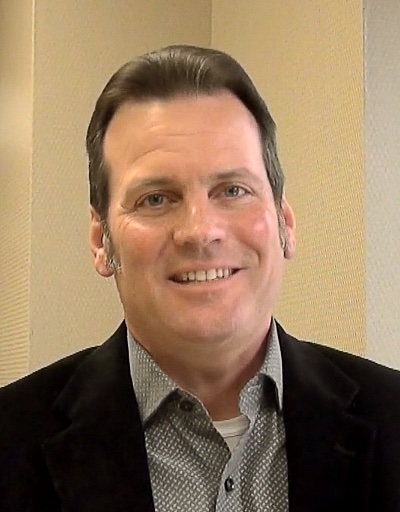 Dan Fulford - Vice President
Dan has a creative genius that can find the souls of great products in undeveloped invention ideas and a knack for thinking of great ways to bring those ideas to market. Dan joined Invention City after serving as lead product scout and head of licensing at Lambert & Lambert, a well respected invention development company. He shepherded projects in all stages of development from concepts and prototypes into successful licensing deals with companies large and small.
He began his career in real estate where he honed his remarkable sales ability. Dan grew up in Edina Minnesota and married his high school sweetheart - they have 1 daughter and 3 sons and live on riverfront property along the pristine shores of the upper Mississppi. A dedicated outdoorsman, Dan spent his first adult years as a fishing guide in Alaska in and around Lake Clarke and Kodiak Island. If you can't reach him on the phone the odds are pretty good he's out of range somewhere on lakes near the Canadian border or in the mountains of Montana.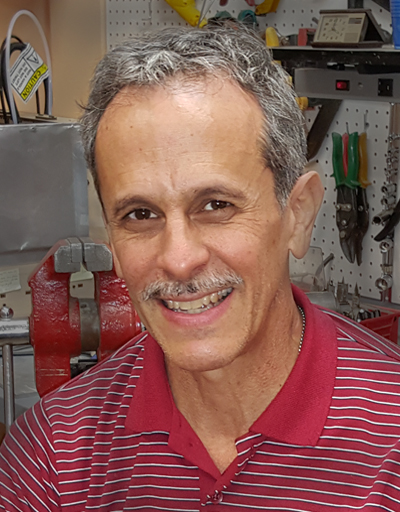 Joel Marks – Senior Inventor
Since the time he could walk, Joel has been inquiring into how things work and how they could be made to work better and more intuitively. As co-founder and chief product designer of WorkTools, Inc., Endeavor Tool Company and Accentra, he has conceived, engineered and designed several award-winning products. In 1999 he was honored with a Gold Design of the Decade Award from IDSA/Business Week for his work on the Black & Decker PowerShot® staple gun (an award shared by the Apple iMac and VW Beetle). His latest success is the PaperPro line of desktop staplers that is taking the office products world by storm - it sold over 1,000,000 units in its first year of production! Joel has over 75 US patents issued in his name. A 1982 Engineering graduate of UCLA, Joel was formerly employed by TRW in its Spacecraft Engineering Division, where his primary responsibilities were precision fabrication and assembly of spacecraft hardware and the design and management of product tests.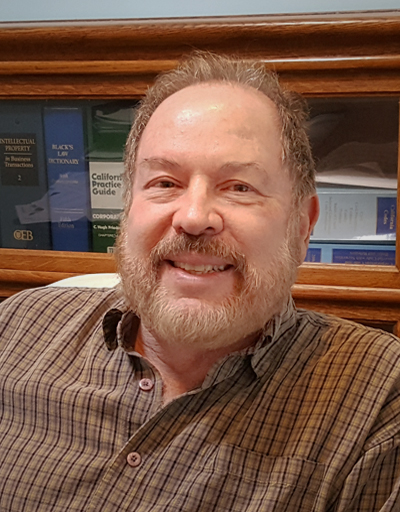 Brad Golstein - Legal and Business Affairs
Brad manages the growing Intellectual property portfolio at WorkTools, Inc. where he has primary responsibility for financial and legal affairs. He is a co-founder of Endeavor Tool Company and Accentra. Brad has the rare combination of a good legal mind seasoned by real business experience. He graduated Phi Beta Kappa from UC Berkeley with a degree in History in 1980 and then received both a JD and MBA from UCLA in 1984. He practiced law for several years representing clients such as Weyerhauser, JVC Entertainment, The SoftwareToolworks and others. Brad joined Mike and Joel to found WorkTools in 1986.
Christopher S. Galazzi - VP Licensing & Commercialization
Chris is a serial entrepreneur, focused on the new technology sector for the last 23 years. His core competency involves licensing products to commercial and municipal partners, and for developing domestic and international distributor and sales agent partnerships. In 2004 he founded Zenergy, Inc., a marketing and project management consulting service to pro-social ventures, including the Department of Commerce, methane to gas start up Feed Resource, utility scale solar finance company Solbridge Energy, combination wind and solar developer Lemington Solar Farm, Applegate Farms, IFAW and the Cape Light Compact, among others. Prior to this Chris spent 15 years as a business development specialist in Silicon Valley, New York and Hollywood, developing technology products and services for American Express, AT&T and for both pre/post initial public offering companies Call Interactive and Wink Communications. He has executed over 50 licensing Agreements, secured Angel investment funds and generated millions of dollars in first time product sales. He has conceived and executed marketing plans leading to product development, licensing agreements and revenue generation from Fortune 500 companies to local municipalities. As a technology evangelist, Chris uniquely combines technology development with complex internal/external and public/private relationship management to meet production deployment deadlines, budget parameters and revenue goals. Chris is a member of The Academy of Television Arts and Sciences, American Wind Energy Association, Foreign Correspondent's Club of Thailand, and is Chairman of the Georgetown Alumni Admissions Program, where he graduated in 1987 with a Bachelor's degree in Political Philosophy and Economics. In2009 Chris completed a certificate program in the Wholesale Electricity Market from ISO-New England.

Videos of a few of the products and projects created by Invention City and its founders:
Below are a few of the products we've worked on over the years. A few made millions of dollars in royalties. Most didn't. But all were fun and rewarding.